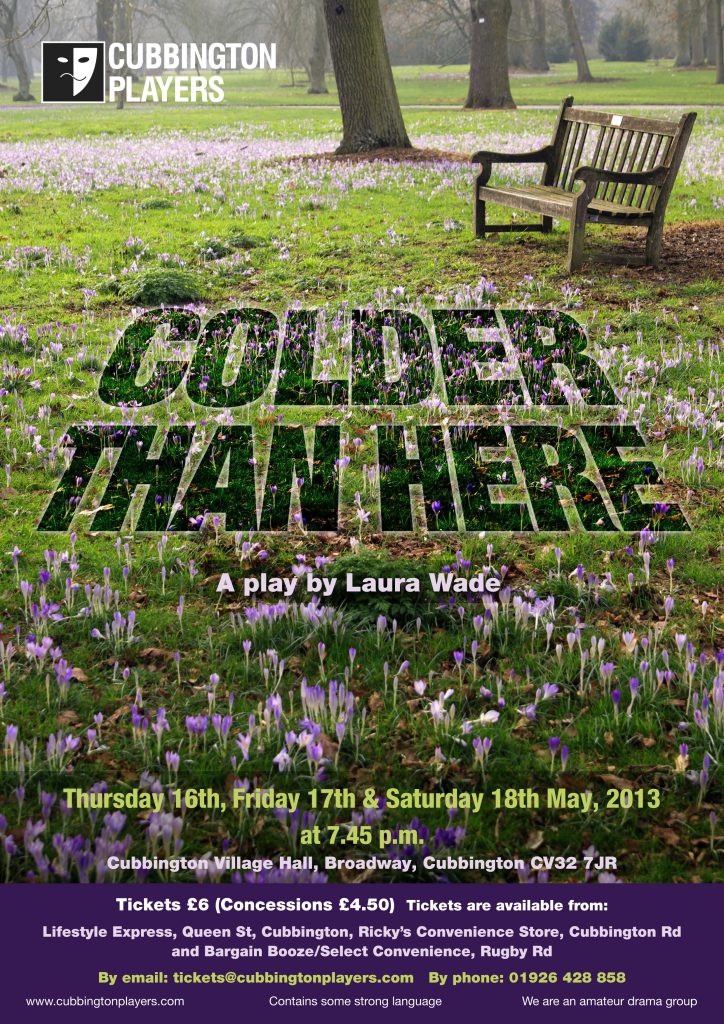 A play by Laura Wade
May 2013
"I walked in and she's sat in the coffin. In the middle of the living- room and she's – she's watching telly and laughing".
Nobody can ignore the fact that Myra is dying but in the meantime life goes on in the family home in Leamington Spa. There are boilers to be fixed, cats to be fed and the perfect funeral to be planned.
Award-winning young playwright Laura Wade, who worked for some time at the Playbox Theatre in Warwick, has produced a beautifully observed and sensitive drama. Moments of confrontation and wicked humour gradually give way to moving dialogue as the family comes to terms with Myra's illness and learn to talk to each other.
Cast
Myra Hazel Blenkinsop
Alec Andrew Kneeshaw
Harriet Hannah Fordham
Jenna Fay Staton
Crew
Producer Tony O'Hagan
Co-producer Peter Staton
Stage Manager Christine Sutton
Set Concept Tony O'Hagan
Lighting Ian Squire
Sound Chris Pearson
Props Kathy Deeth
House Manager Cath Staton
Prompt Sam Kneeshaw
Set Construction Joseph Hughes, Jim Melville, Ian Squire, Chris Sutton, Christine Sutton
Graphic Design Teresa Coles McGee
Publicity and Tickets Sam Kneeshaw and Chris Pearson
Front of House and Kitchen assistance provided by friends of Cubbington Players and members.